Jewelry Repair & Design Services in Portsmouth, NH
With 35 years of experience in the jewelry industry, we can perform the following repair and design services. We love helping customers fix or enhance their special pieces and create new ones. Give us a call or stop by our store for any questions or a free estimate.
REPAIR | RESTORE | RESIZE
Our Jewelry Repair services are one of the reasons our customers love coming here. We offer a variety of repair services and strive for excellence in customer satisfaction which reflects in our excellent reviews and testimonials. Some jewelry repairs can be very quick with more complex ones taking longer.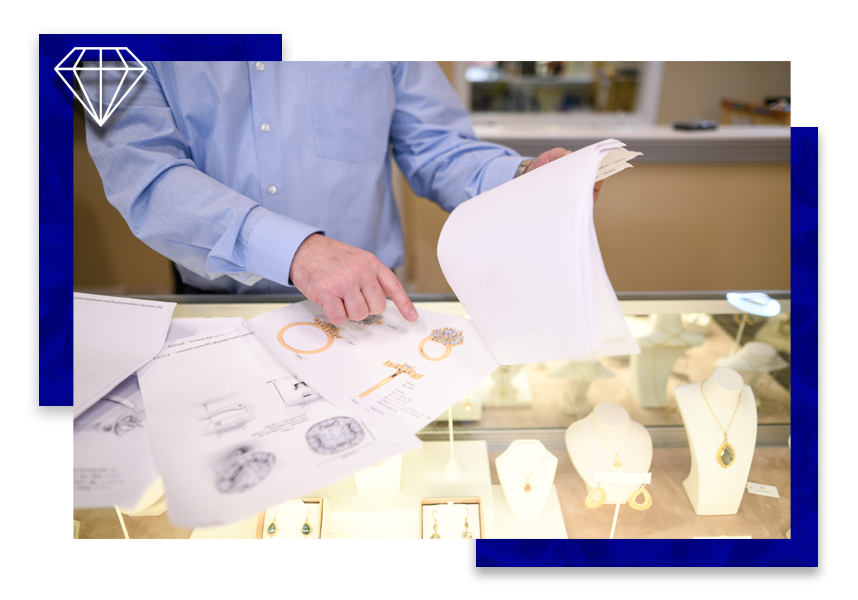 DESIGN THE PIECE OF YOUR DREAMS
If you are looking for a unique one-of-a-kind piece, consider our custom jewelry design service. Working with clients on creating a beautiful and meaningful piece of jewelry are our favorite projects as it allows us to work with you to craft exactly what you are looking for.
REPAIR | RESIZE | REPLACE YOUR WATCH BATTERY
Whether you need a new watch battery, a watch repair, or a wristband adjusted or replaced, we can help. We work on automatic, quartz, wind up, and antique watches. We are your one-stop shop for any watch need you may have in NH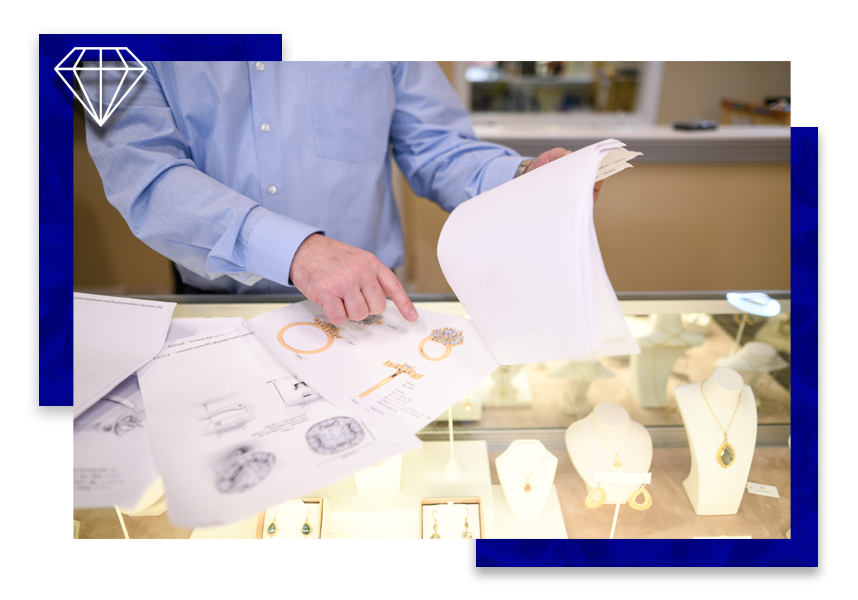 Updated Jewelry Appraisal
APPRAISE YOUR JEWELRY AT PORTSMOUTH JEWELERS
While it is great to know what your valuables are worth, there are a few reasons to get a piece of jewelry appraised. Certified jewelry appraisals are typically required for insuring the value of items like engagement rings and diamond jewelry. Diamond jewelry comes with GIA Certificates indicating the 4 C's but these do not indicate a value and are often only one part of a complete appraisal.
Ring Resizing, Re-mounting & Re-styling
Jewelry Appraisals For Insurance Purposes
Jewelry Cleaning, Polishing & Inspection
Custom Engravings
Pearl & Bead Restringing
Diamonds, Gemstones & Pearls
14k Gold, Sterling Silver & Fashion Jewelry
Engagement Rings, Wedding Bands & Mother's Rings
Bridal Jewelry, Baby Jewelry, Graduation Gifts, Anniversary Gifts & More!
Watch Repair & Battery Replacement
Whether its band resizing, replacements, or watch battery replacements we do it all!
Along with watch repair & battery replacements, we also repair clocks. We will try to service any type of clock but you may have to bring it by so we can take a look. Estimates are always Free!
Subscribe To Our Newsletter
Keep up to date on our newest designers and receive special discounts