Our Jewelry Store in Portsmouth, NH
Best Jewelry Store In Portsmouth, NH
Portsmouth Jewelers is your full-service jewelry store focused on quality & customer service. We offer bridal, custom designing, jewelry repairs, custom engagement rings & a large variety of Designer Jewelry in our shop. We also perform watch and clock repairs and services, on-site engraving, updated jewelry appraisals & more. FREE parking & TAX-FREE in Portsmouth New Hampshire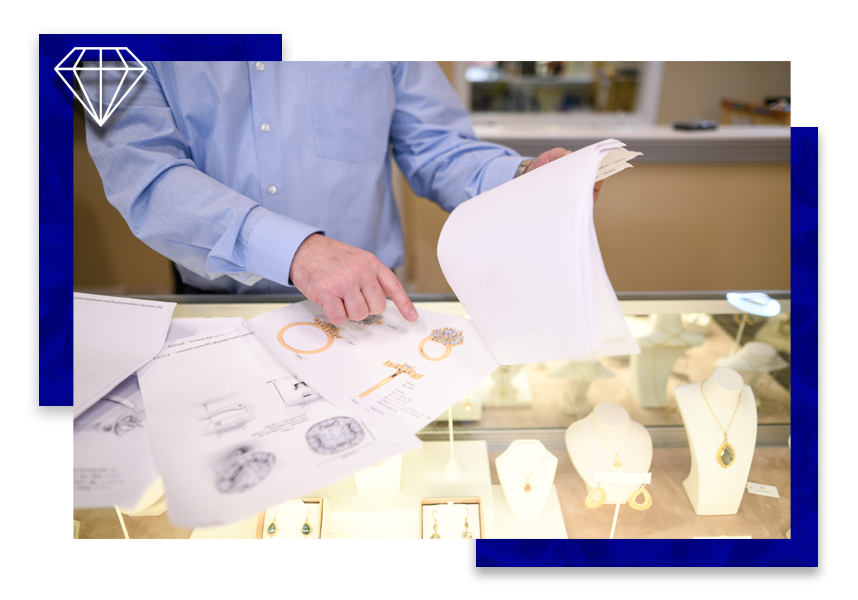 You Dream It, We Create It!
DESIGN THE PIECE OF YOUR DREAMS
If you are looking for a unique one-of-a-kind piece, consider our custom jewelry design service. Working with clients on creating a beautiful and meaningful piece of jewelry are our favorite projects as it allows us to work with you to craft exactly what you are looking for. With our custom jewelry, you'll have a piece that fits your needs!
Subscribe To Our Newsletter
Keep up to date on our newest designers and receive special discounts