Distinctive Luxury with Blue Royal Wedding Bands
Are you a groom-to-be seeking a wedding band that stands out from the crowd? Does settling for a standard gold or silver band leave you feeling uninspired? At Portsmouth Jewelers, we believe no groom should compromise on expressing his unique style and personality. 
We understand your desire for distinction and elegance and are here to help you achieve it. We're dedicated to providing you and your partner with personalized options catering to your unique style and preferences. We're proud to introduce our exclusive line of Blue Royal Wedding Bands.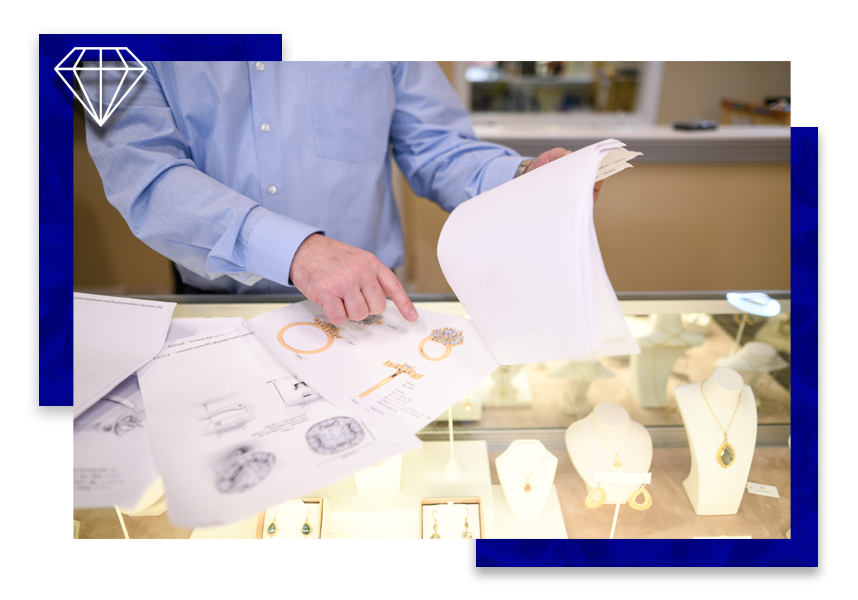 The Allure of Blue Royal Wedding Bands
As one of the leading jewelers in Portsmouth, NH, we specialize in offering exceptional wedding bands for men. Our range of blue royal wedding bands is designed for those who appreciate the finer details in jewelry and seek to make a statement. We understand the importance of finding the perfect wedding band, and that's why we're committed to providing you with only the best options.
What sets our blue royal wedding bands apart is their striking color. The deep hue of blue adds a touch of sophistication and royalty to your wedding band, making it stand out from traditional options. Blue is also associated with trust, loyalty, and stability – all essential qualities in a marriage.
Portsmouth Jewelers – Your Premier Destination
Our team of expert jewelers sources high-quality materials to create each unique blue royal wedding band. Each piece is designed to symbolize your commitment to one another, showcasing the beauty and strength of your relationship. From classic designs to modern twists, we have something for every groom.
Expert Craftsmanship Meets Distinctive Style
Our dedicated team of craftsmen brings years of experience and unparalleled expertise to every piece we create. The blue royal wedding band, a symbol of loyalty, stability, and trust, is more than just a piece of jewelry; it's a testament to your commitment and individuality.
Sophistication Embodied in Blue Royal Wedding Bands
Grooms who value sophistication and individuality are naturally drawn to our blue royal wedding bands. Each band is meticulously crafted with attention to detail, ensuring your wedding band is as unique as your love story.
Elevate Your Wedding Band Experience with Portsmouth Jewelers
In conclusion, Portsmouth Jewelers offers an exclusive range of blue royal wedding bands for men. We invite you to explore our collection and experience the elevated service we provide. Here's how you can begin your journey with us:
1. Contact us to learn more about our blue royal wedding bands.
2. Get to know your options by exploring our extensive collection.
3. Select a wedding band that truly embodies your style and meets your expectations.
Avoid settling for a wedding band that doesn't reflect your individuality. Choosing Portsmouth Jewelers ensures you receive a piece that is as unique as you are and a service that goes above and beyond. Visit our jewelry store in Portsmouth, NH, and discover the difference.
Subscribe To Our Newsletter
Keep up to date on our newest designers and receive special discounts