Prep Your Jewelry for the Holidays with Expert Repair Services
The holiday season is synonymous with joy, cheer, and, of course, sparkling jewelry that adds an extra touch of elegance to your celebrations. But what happens when your favorite necklace loses its luster or your heirloom ring needs resizing? The emotional toll can be significant, especially when these pieces hold sentimental value and are integral to your holiday traditions.
At Portsmouth Jewelers, we understand how important your jewelry is to you. We empathize with the distress you feel when your cherished items need repair. That's why our expert jewelers in Portsmouth, NH, are here to restore your heirlooms to a pristine condition, just in time for the holiday season.
Comprehensive Jewelry Repair Services
Our jewelry repair shop in Portsmouth, NH offers a wide range of services tailored to restore and enhance the beauty of your jewelry. From repairing bracelet links to resizing rings, our skilled jewelers handle each task with precision and care.
We work on various types of jewelry, including necklaces, bracelets, rings, and treasured heirloom pieces. Whether a modern piece or an antique gem, our experienced jewelers have the knowledge and skills to restore its sparkle.
Our Expert Jewelry Repair Process
At our shop, your precious pieces are in safe hands. Our jewelry repair process begins with a thorough assessment to identify any issues. Next, our proficient technicians make necessary repairs using high-quality materials and advanced tools. Finally, every repaired piece undergoes rigorous quality assurance to ensure it's ready to shine at your holiday gatherings.
To get your jewelry ready for the holiday season with Portsmouth Jewelers, simply:
Bring your jewelry to our jewelers in Portsmouth, NH for an estimate.

Let our expert jewelers work their magic.

Pick up your restored pieces, ready to dazzle at your holiday events.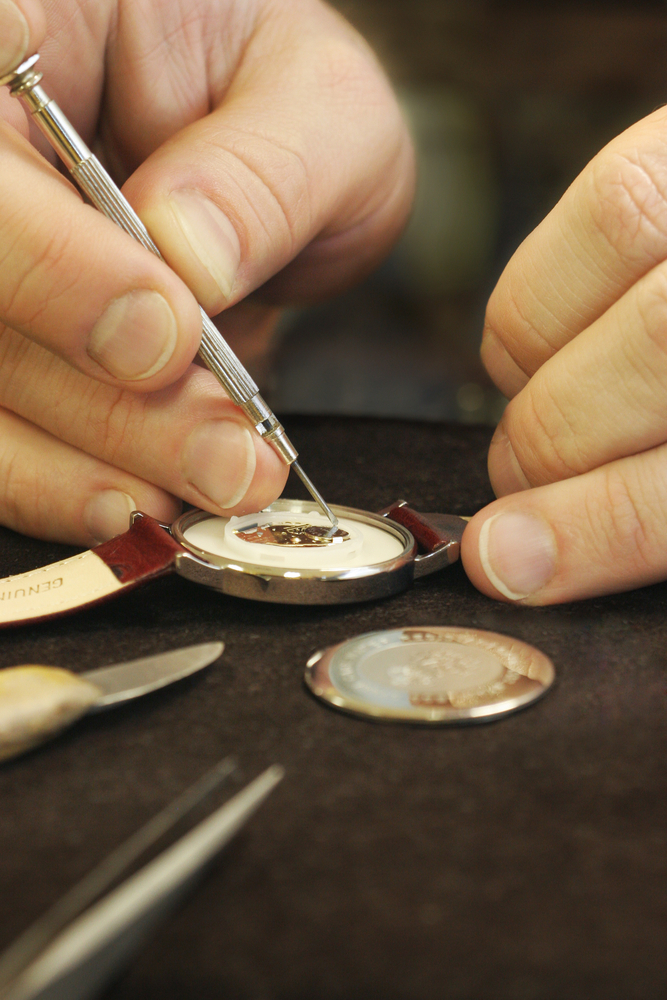 Make Your Holidays Shine Brighter
As the holiday season approaches, it's crucial to ensure your jewelry is in prime condition. Ignoring necessary repairs can lead to bigger problems, leaving your favorite pieces unwearable. Choosing Portsmouth Jewelers for your jewelry repair needs means investing in peace of mind and radiant celebrations. 
With our expert service, your jewelry will not just shine—it will make your holiday memories even brighter. So, visit our jewelry repair store in Portsmouth, NH, today. Let us help you prep your jewelry for a sparkling holiday season!
Subscribe To Our Newsletter
Keep up to date on our newest designers and receive special discounts